Metal Bird Media is a professional analog to digital media transfer service company local to SE Minnesota!
VHS, SVHS, VHS-C, 8mm, Hi8, Digital8, MiniDV, MicroMV Tape Transfers to Digital.
Audio Cassette Tape Transfers to CD and/or .mp3 files.
Slide and Photograph scanning and restoration to digital Image files.

Tape Transfers are now done at
only $10.00 per tape!

Human Memory fades with time. So does VHS tape! Now you can preserve life's wonderful moments (even the embarrassing ones) on DVD disc and relive them over again. Have us transfer your precious home videos and put them on DVD or in Digital Files.
Virtually everyone has tapes that they cherish, but the tapes are collecting dust somewhere and slowly deteriorating. Many tapes from the 80's and 90's are already in danger!





Video Tape Transfers to
DVD or Digital Files

I can transfer most of the popular formats of video tapes:
VHS, VHS-C, S-VHS, Mini DV, Micro MV or 8mm Tape (8mm, Hi8 or Digital8).

If you want them transferred into .MP4 or .MOV Digital Files I can provide the flash drives for an additional cost as well. Approximatly $8-20 depending on the size of the new flash drive needed. Or you can provide a large USB flash drive or for me to put them on when you get me the tapes.
If you give me a whole lot of tapes to do at once and I find that there is next to nothing on a tape I will throw that in with the rest.
Those transfers are a straight copy, what is on the tape goes onto the DVD. If you want the footage edited or segments removed then that will be at an additional fee as that is more time involving.
For DVDs, I can get up to 3 hours onto a DVD and will combine as many tapes onto one Disc as I can. Depending on the need and the quality of the footage I can even push it to 4 or 6 hours, but that comes at the risk of introducing compression artifacts.
I just ask that (if you can) to put them in the order you want them transferred so that things go chronologically or if certain ones go together.
Additional copies of the DVDs can be had for $5.00 per Disc.
If getting DVDs I do recommend getting a second set of DVDs of the transfer mainly for backup purposes, should something happen to make a disc unplayable you would then have a backup disc to return to me to easily duplicate, if not I would have to retransfer all the tapes that were on that disc.
Tape Transfers are only $10.00 per tape.
Bulk discounts may apply.



Audio Cassette Tape Transfers to
CD or Digital Files
Audio Cassette tapes can be transferred to a playable audio CD or to digital media files (.mp3 or .aiff).
Audio Cassette tapes are priced at $10-15 each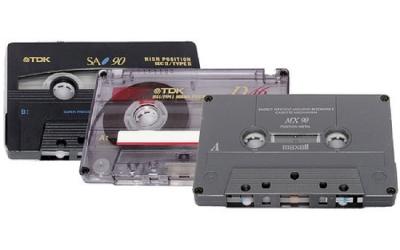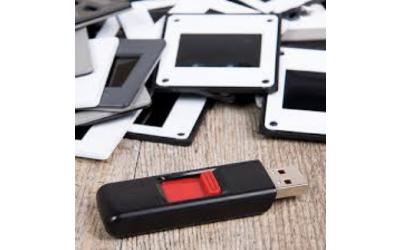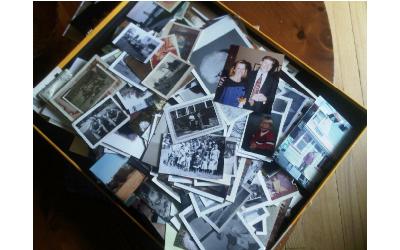 Photo / Slide / Film Scanning to
Digital Files
35mm Film Slides and printed Photographs I can scan to high quality digital files.
Do you have boxes or albums of old photographs tucked away? Carousels of old film slides with no projector for viewing? Much like the video tapes these photos and films are slowly deterioration and typically suffering from improper storage.
I can take your photos and slides and I can scan them into digital image files. Cleaning, cropping, exposure, color correction ... all combine to bring new life back to your treasured slides and photographs.
Images are provided on CD or a flash drive saved in a high resolution .jpg file format.
Scanning projects typically range from 20¢ to 50¢ per image depending on the quantity provided and the processing time needed.



Contact - Sean@MetalBirdMedia.com
Email Contact is preferred. Let me know what all you have and we can coordinate a time to get things to me. I am located in Kasson, MN.
Pick up and delivery is available as well.
No need to put your priceless tapes or slides in the mail and send them out somewhere. All work is done Locally by me personally with good turn around time.
© METAL BIRD MEDIA 2022
ALL RIGHTS RESERVED
LEGAL